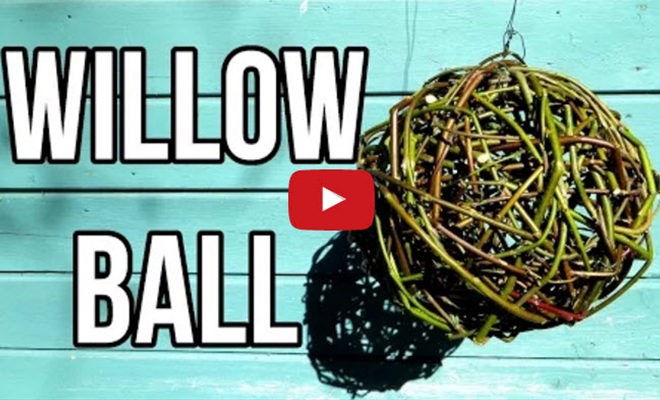 Crafts
Willow Ball Garden Decoration
By
|
This beautiful nature inspired craft is perfect for the fall season. It's super easy to make and gives you something unique to hang on your porch or in your garden.
How to Make a DIY Willow Branch Ball Garden Decoration
Instructions:
Get straight, thin and long willow branches. It's best to do this early in the spring before they have leaves or in the fall just after they have dropped their leaves. However, you can just remove the leaves.
Form a round wreath with one or two branches and tie it with iron wire. Make five (more or less depending on the size of your willow ball, the diameter of this one is 25 cm = 9.8 inches) wreaths of the same size.
Make a ball scaffold by tying the wreaths together. Start weaving willow branches into the scaffold, starting from the thicker end of the branch.
Don't worry if your willow ball doesn't look like a ball yet. You can fix the shape when adding more branches. Tuck in any stray branches and cut off the excess. Make a loop with iron wire for hanging the willow ball.
Materials:
– Iron wire
– Secateurs for cutting branches
– Cutters for cutting iron wire
– Pliers (optional) for bending iron wire
– Gloves
– Willow branches
Source